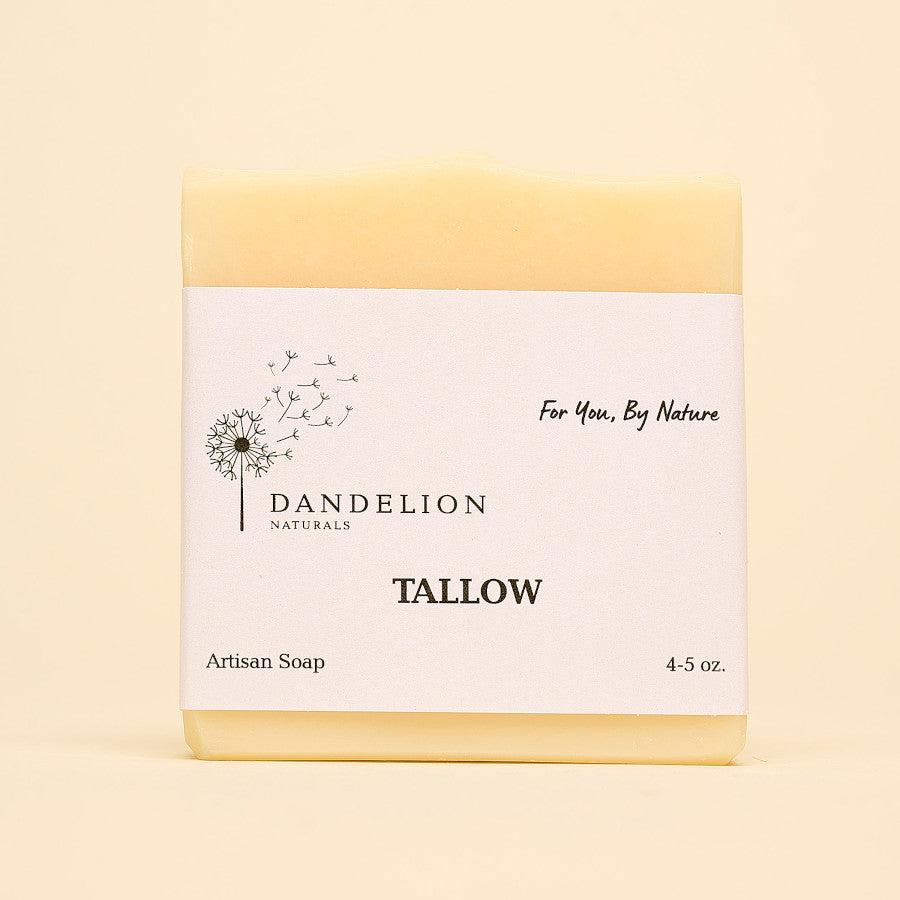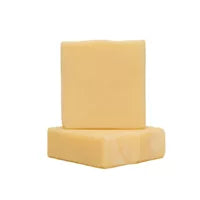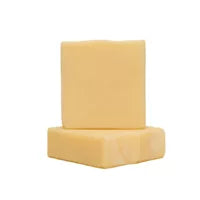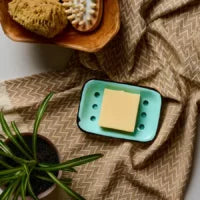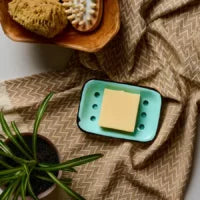 Our beloved Tallow Bar Soap is cured with tallow beef, an ideal fat for soap making that is mild on the skin and provides the skin with vitamins, nutrients, and moisturizing fatty acids. It's a great alternative to palm oil, creating a long-lasting soap with a creamy lather.
Each bar is handcrafted in small batches with intentional, high-quality plant oils, butters, and botanicals that cleanse and deeply nourish the skin. Cured for a minimum of 4 weeks to create a hard, long-lasting bar of soap that conditions with naturally occurring glycerin and never strips your skin of its moisturizing oils.
Non-Vegan
Unscented
Palm Oil Free
Plastic Free
Made from: Olive Oil, Coconut Oil, Tallow Beef, Castor Oil
Use and Care for Your Soap
Our artisan soaps can be used on the body, hands, and face and are gentle enough for daily use. To use, wet the soap bar and rub it between your hands, creating a silky lather. Wash your skin with suds until clean. Rinse off and enjoy your day!
To extend the life of your soap, place soap in a dish that drains (not flat on the tile or in a non-draining dish!) and ensure it doesn't get wet between uses.
Product Size
Handmade in small batches at our soap studio in Minnesota, these bars are individually cut by hand. While we aim for each soap bar collection to weigh the same per bar, there might be a slight variation in size and color. Since all our soap is handcrafted, we do our best to describe and photograph its physical qualities. The soap you receive may not look exactly like the one in the picture, but that is because every soap bar is unique.
Precautions
Our soaps are meant for use on the body, hands, and face, but use caution to avoid the eyes. If any products cause irritation, discontinue use immediately and consult a physician. Our scented soaps have essential oils in them; pregnant women, breastfeeding women, and children should consult with a physician before use.
Statements made on this website have not been evaluated by the Food and Drug Administration.  No product on this website is intended to diagnose, treat, cure or prevent any disease. Please consult your healthcare physician if you are pregnant or nursing. When trying a new skincare product, it is important to remember that each person reacts differently and can experience different results. Always patch test a small area of your skin before applying a new-to-you product all over. If any irritation occurs discontinue use and contact a medical professional if needed.
---
Tallow Soap Bar
I love this soap. It leaves your skin feeling so silky and smooth. The bar lasts so long! I now make sure to keep plenty on hand as they sell out quickly!