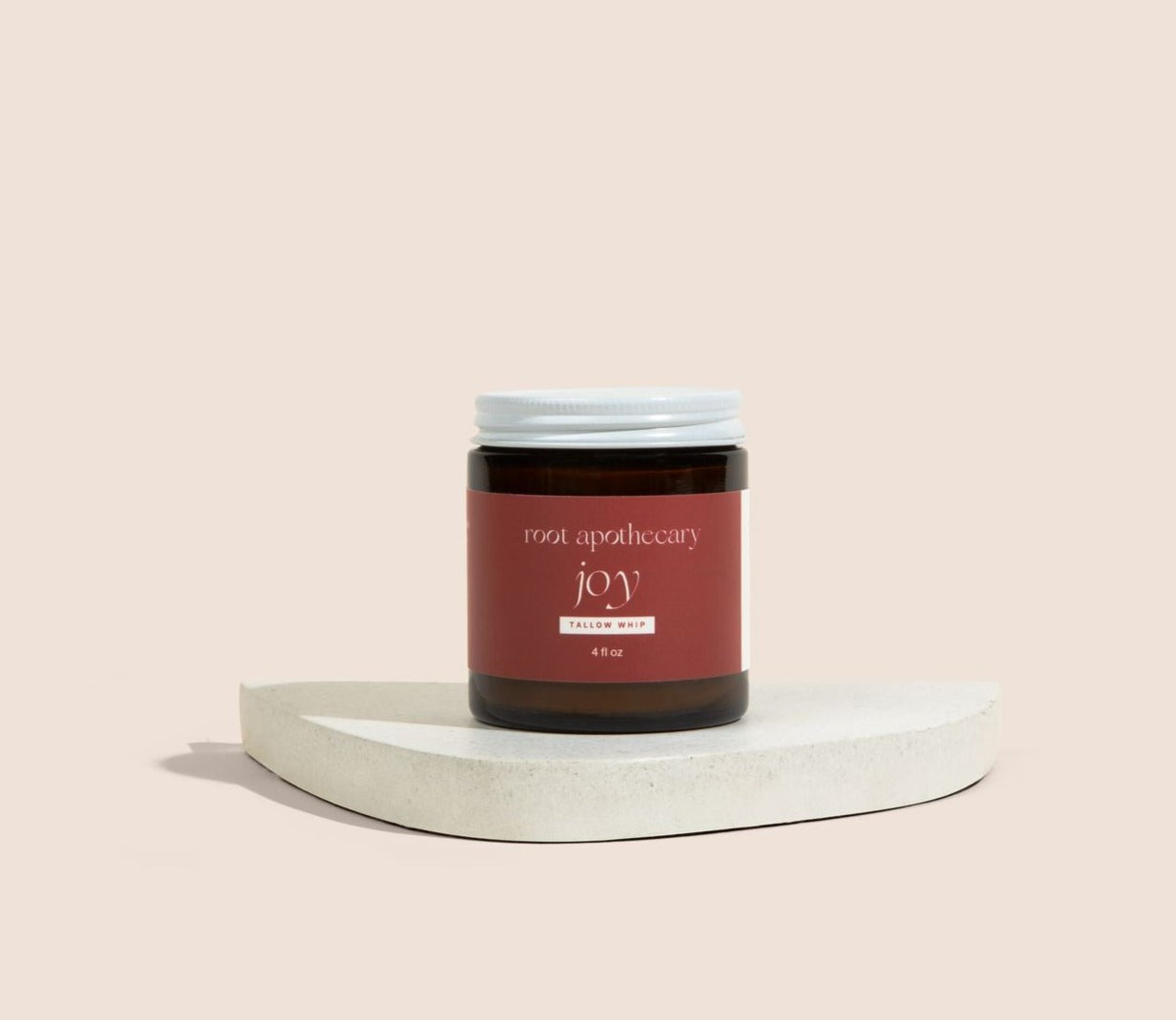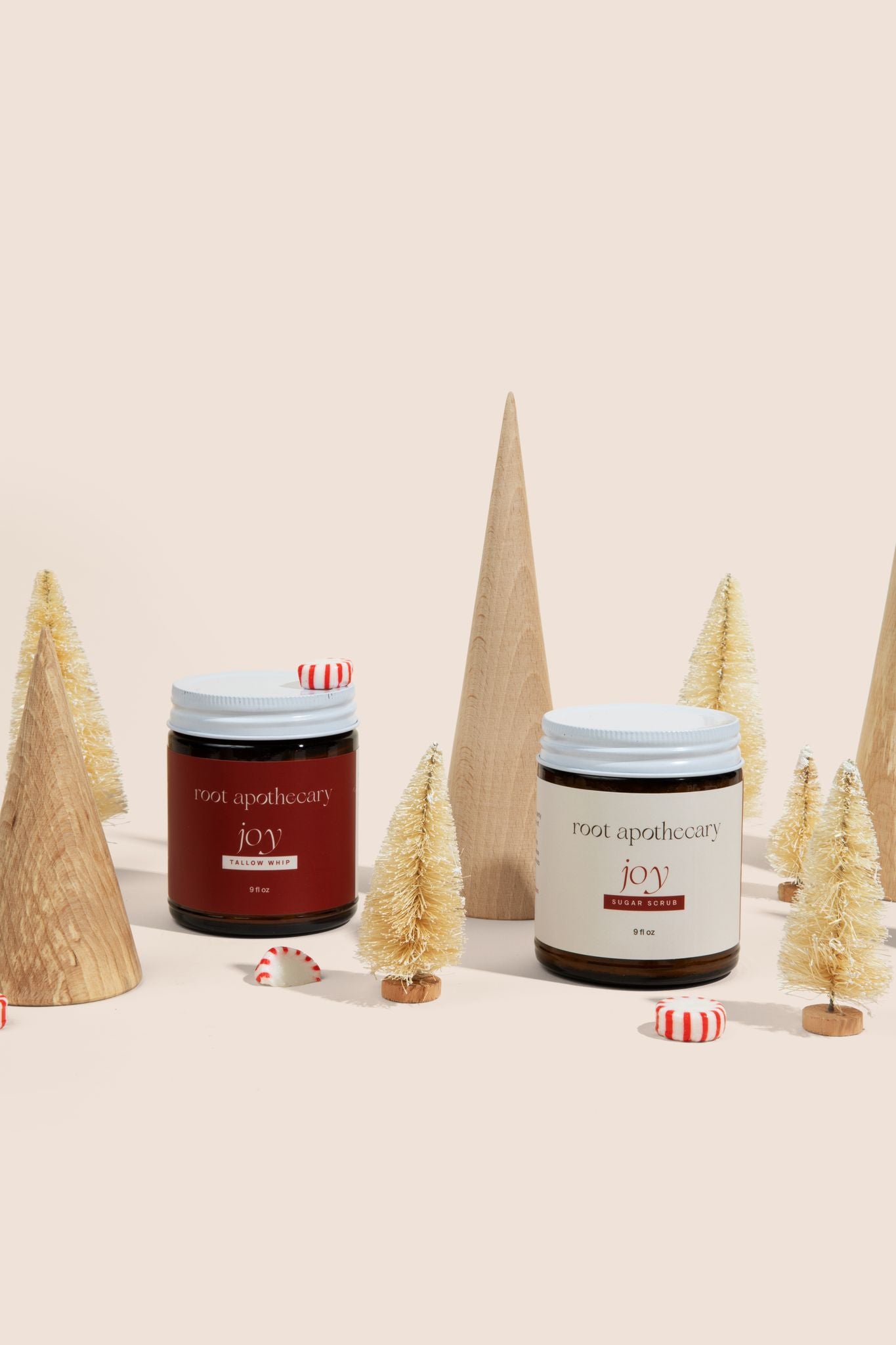 Description

Benefits

Ingredients

Disclaimer
All the goodness of our Bare Tallow Whip but with a delightful scent that will make you want to chomp down on a candy cane. This whip smells of bright peppermint.
This whip would make the perfect gift for the Christmas lover! Joy whip melts on contact with skin, for a smooth, effortless application. Perfect for moisturizing dried skin.
This all-natural whip is rich in vitamins A, D, E, and K. Vitamin D help keep your skin smooth by promoting cell turnover, while vitamin A stimulates collagen production, improving skin elasticity. Vitamin E is an antioxidant that fights off free radicals that cause signs of aging, and Vitamin K promotes wound healing and diminishes bruising.

But that's not all! With anti-inflammatory and calming properties, as well as a non-comedogenic and kind-to-skin formula, the versatile Joy Whip delivers nourishment without discrimination.
Grass Fed and Finished Beef Tallow, Organic Jojoba Oil, Organic Peppermint Essential Oil
Statements made on this website have not been evaluated by the Food and Drug Administration.  No product on this website is intended to diagnose, treat, cure or prevent any disease. Please consult your healthcare physician if you are pregnant or nursing. When trying a new skincare product, it is important to remember that each person reacts differently and can experience different results. Always patch test a small area of your skin before applying a new-to-you product all over. If any irritation occurs discontinue use and contact a medical professional if needed.
---