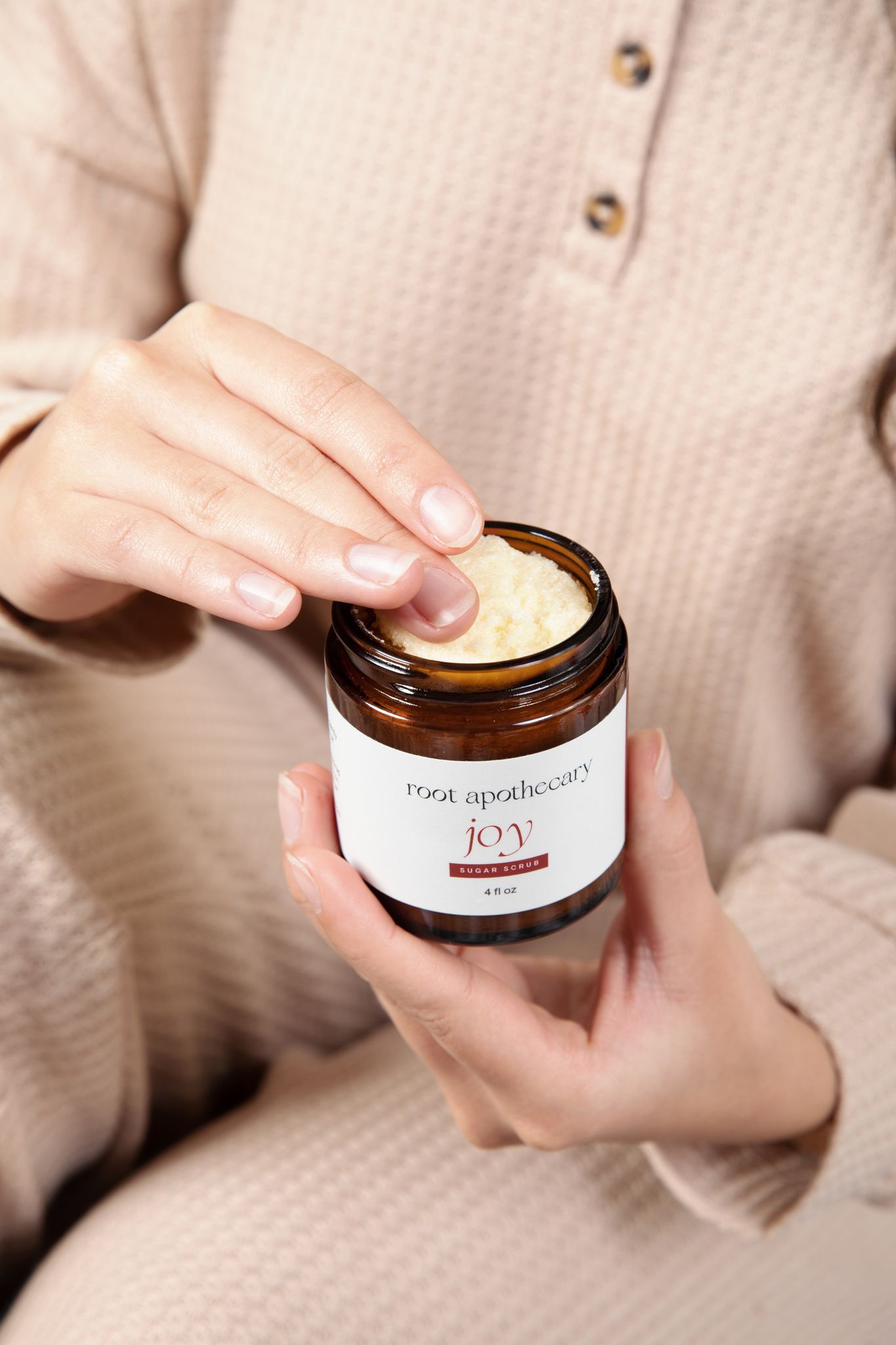 Joy | Peppermint Sugar Scrub
Description

Benefits

Ingredients

Disclaimer
Our scrubs are meticulously blended with nature's best. Organic Cane Sugar provides gentle yet effective exfoliation, while Grass Fed and Finished Beef Tallow nourishes and moisturizes, leaving your skin soft and supple.
Enriched with Organic Jojoba Oil and Vitamin E Oil, this scrub penetrates deep to rejuvenate your skin, promoting a healthy, radiant complexion. Feel the difference from the very first use. Infused with  Organic Peppermint Essential Oil, "Joy" awakens your senses, leaving you feeling refreshed, energized, and ready to take on the day. 
Method: No more than once per week, gently massage into skin then rinse off. Follow with tallow whip. If using in the shower, scoop desired amount into bowl before getting in. Avoid getting water into your jar!
 *CAUTION: scrub will make floors slippery! Be careful!
Gentle exfoliation that won't disrupt your skin barrier. This is a deeply hydrating scrub that nourishes and hydrates the skin, locking in moisture, smoothing texture, and preventing dryness and ingrown hairs.
Organic Cane Sugar, Grass Fed and Finished Beef Tallow, Organic Jojoba Oil, Vitamin E Oil, Organic Peppermint Essential Oil
Statements made on this website have not been evaluated by the Food and Drug Administration.  No product on this website is intended to diagnose, treat, cure or prevent any disease. Please consult your healthcare physician if you are pregnant or nursing. When trying a new skincare product, it is important to remember that each person reacts differently and can experience different results. Always patch test a small area of your skin before applying a new-to-you product all over. If any irritation occurs discontinue use and contact a medical professional if needed.
---
Joy | Peppermint Sugar Scrub