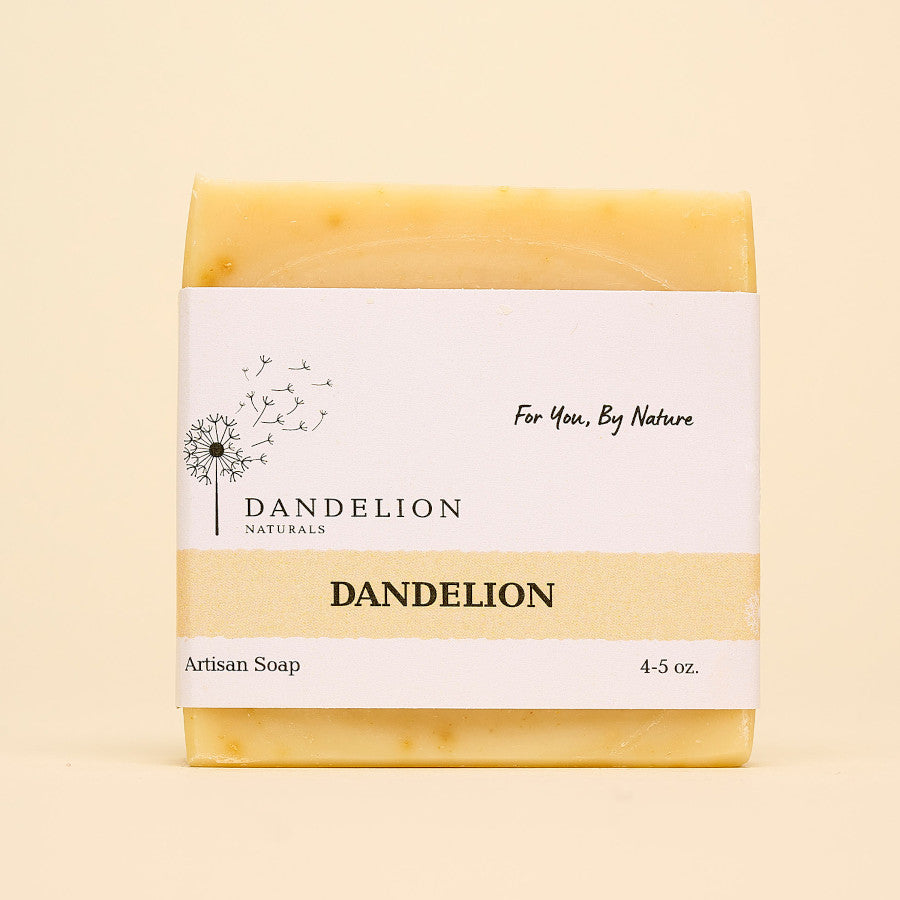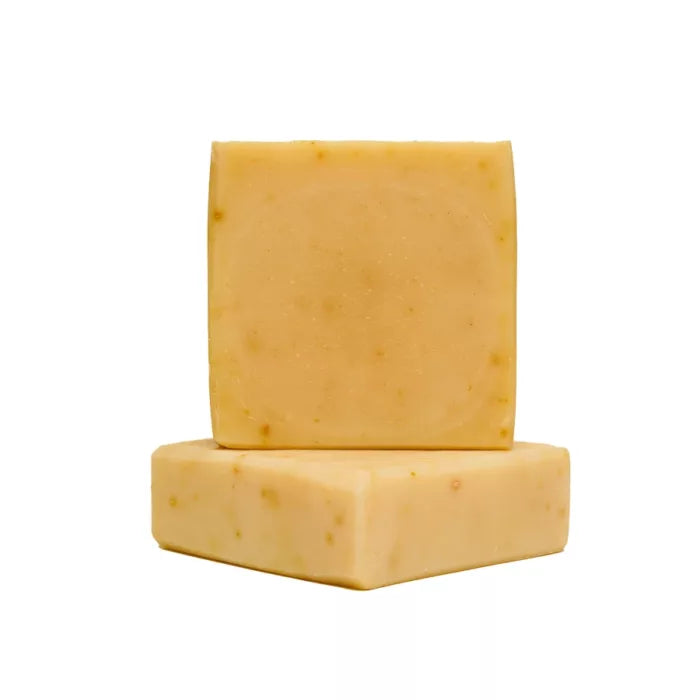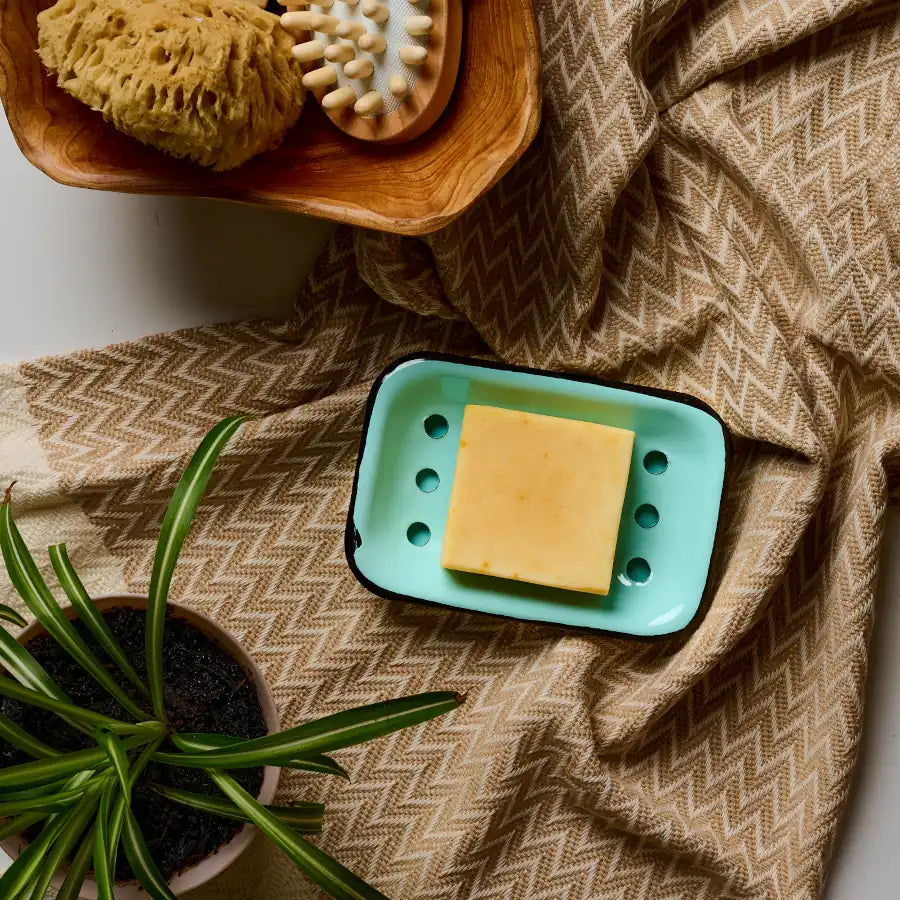 Introducing Dandelion, our feature soap named after Dandelion Naturals. Dandelion embraces the natural beauty and skin benefits of this wildflower with dandelion flower infused olive oil and dandelion leaf tea, both of which help soothe skin and are rich in antioxidants. We've also included raw honey, which helps hydrate the skin and ground orange peel which lends the soap its soft natural color. A zingy blend of lemon and litsea cubeba essential oils gives Dandelion a fresh lemony scent.
Each bar is handcrafted in small batches with intentional, high-quality plant oils, butters, botanicals, and essential oils that cleanse and deeply nourish the skin. Cured for a minimum of 4 weeks to create a hard, long-lasting bar of soap that conditions with naturally occurring glycerin and never strips your skin of its moisturizing oils.
Non-Vegan
Palm Oil Free
Plastic Free
light exfoliator
Scented
Made from: Dandelion Flower Infused Olive Oil, Coconut Oil, Shea Butter, Castor Oil, Avocado Oil, Kaolin Clay, Ground Orange Peel, Raw Honey, Dandelion Leaf Tea, Lemon Essential Oil, Litsea Cubeba Essential Oil
Use and Care for Your Soap
Our artisan soaps can be used on the body, hands, and face and are gentle enough for daily use. To use, wet the soap bar and rub it between your hands, creating a silky lather. Wash your skin with suds until clean. Rinse off and enjoy your day!
To extend the life of your soap, place soap in a dish that drains (not flat on the tile or in a non-draining dish!) and ensure it doesn't get wet between uses.
Product Size
Handmade in small batches at our soap studio in Minnesota, these bars are individually cut by hand. While we aim for each soap bar collection to weigh the same per bar, there might be a slight variation in size and color. Since all our soap is handcrafted, we do our best to describe and photograph its physical qualities. The soap you receive may not look exactly like the one in the picture, but that is because every soap bar is unique.
Precautions
Our soaps are meant for use on the body, hands, and face, but use caution to avoid the eyes. If any products cause irritation, discontinue use immediately and consult a physician. Our scented soaps have essential oils in them; pregnant women, breastfeeding women, and children should consult with a physician before use.
---
Treat yourself, you deserve it!
Free shipping on orders over $150 (continental US only)
Shipping
Shipping Times
We do our best to get orders out as fast as possible. When extreme order volumes occur, it can take up to 14 days to ship out your order. We realize this is not ideal, and we are working on improving our ship time. Not hiring employees to pack orders is one of the ways we keep our prices low!
Read our shipping policy here.
Order tracking
Once your order is placed you will receive a confirmation email. If you haven't received an email, check your junk mail.
As soon as a label has been created, you will receive a second email with tracking information.
Get in touch
Questions we didn't answer? Cute picture of your dog you want to share? Use the "Chat with us" feature below, or, send us an email at hello@root-apothecary.com