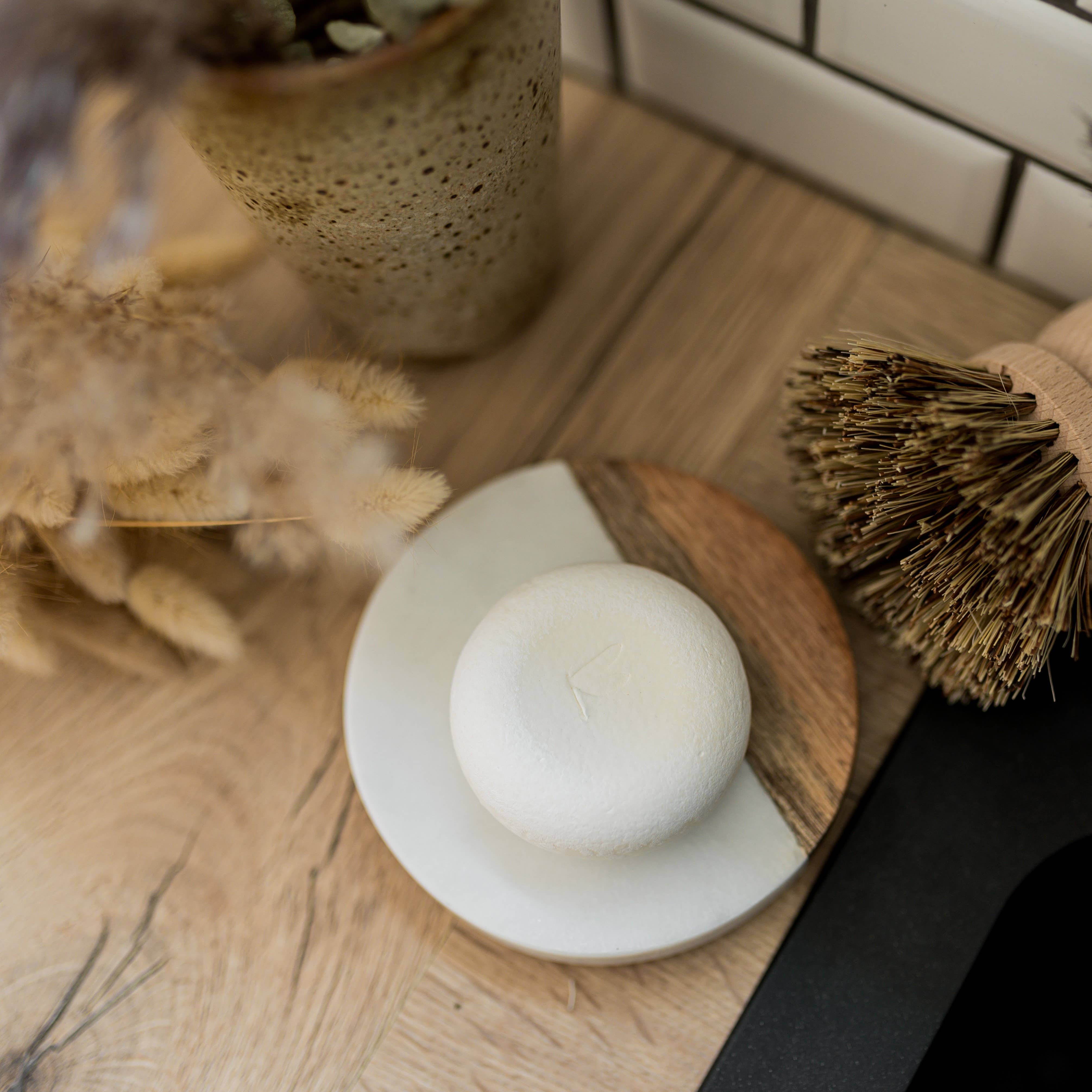 A very effective, zero waste, hypoallergenic bar soap for dishwashing. 
Removes limescale and tartar, degreases, cleans slightly burnt pots and pans, shines glasses, and even strips the fryer!
ingredients marseille soap without palm oil, sodium bicarbonate, and crystals of soda
Handcrafted in Castelnau-Le-Lez, Occitanie, France
Please note the packaging is written in french, as Simple Things is a small business based in France.
Statements made on this website have not been evaluated by the Food and Drug Administration.  No product on this website is intended to diagnose, treat, cure or prevent any disease. Please consult your healthcare physician if you are pregnant or nursing. When trying a new skincare product, it is important to remember that each person reacts differently and can experience different results. Always patch test a small area of your skin before applying a new-to-you product all over. If any irritation occurs discontinue use and contact a medical professional if needed.
---