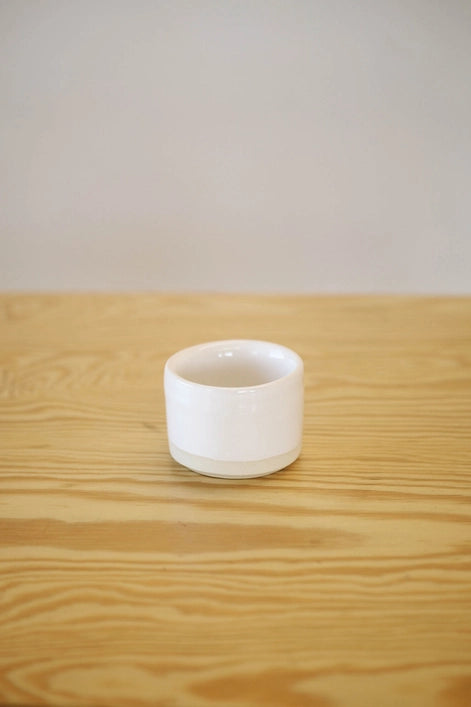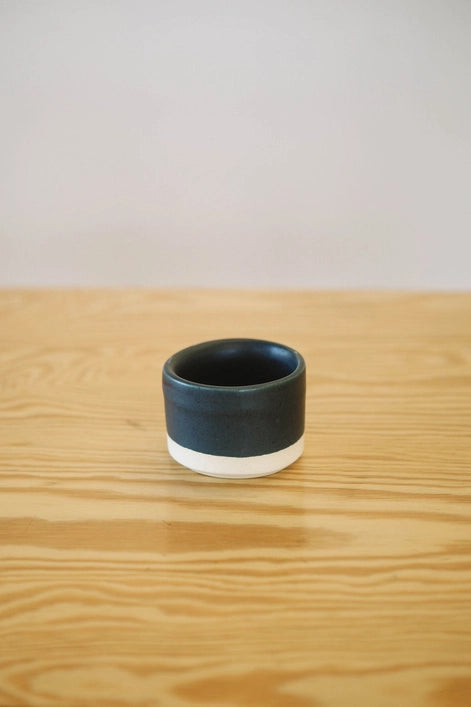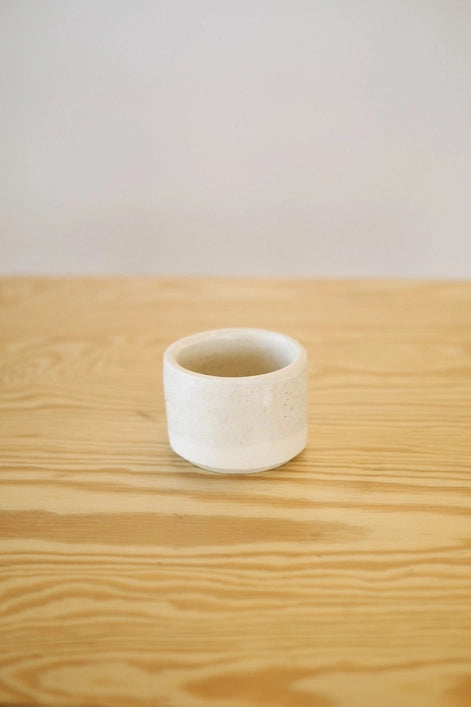 This cute mini cup is labeled by our amazing vendor as a "trinket dish", but we're such big coffee lovers, we use ours for espresso!
This dish can do it all! Perfect to hold your little knick knacks, jewelry, or hair clipps. Or use them throughout your kitchen! The trinket dish is great for recipe prep. Fill your dish with spices or baking ingredients. Eating some chicken nuggs? Use this dish for your ketchup, ranch, or bbq sauce! Whatever you need, the trinket dish has got your back.
2.5 in tall x 2.5 inches wide and comes in 3 of our nature inspired glazes. Since all items are handmade, there may be slight variations in shape, size and glaze color between individual items and from order to order. Exact measurements may vary by 1/4 inch. All ceramics are food/dishwasher/microwave safe and designed for everyday use in the home.

Statements made on this website have not been evaluated by the Food and Drug Administration.  No product on this website is intended to diagnose, treat, cure or prevent any disease. Please consult your healthcare physician if you are pregnant or nursing. When trying a new skincare product, it is important to remember that each person reacts differently and can experience different results. Always patch test a small area of your skin before applying a new-to-you product all over. If any irritation occurs discontinue use and contact a medical professional if needed.
---