See how our Tallow is changing lives
Testimonials
Real People, Real Results
Check out this hormonal acne before & after using tallow balm and tallow face serum.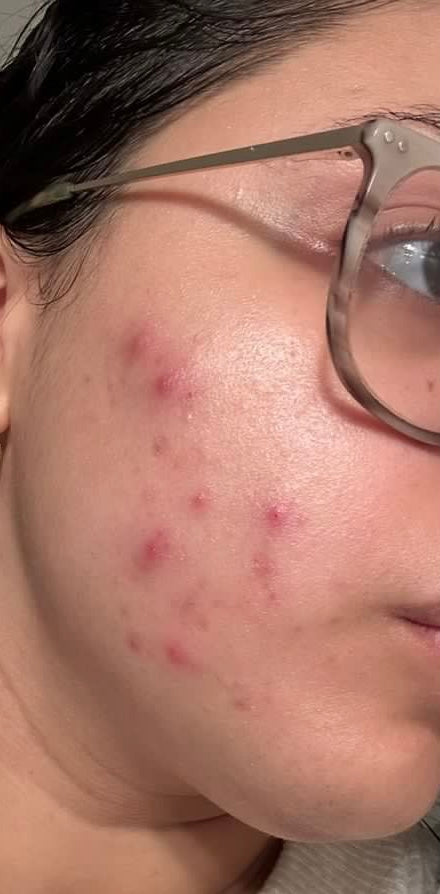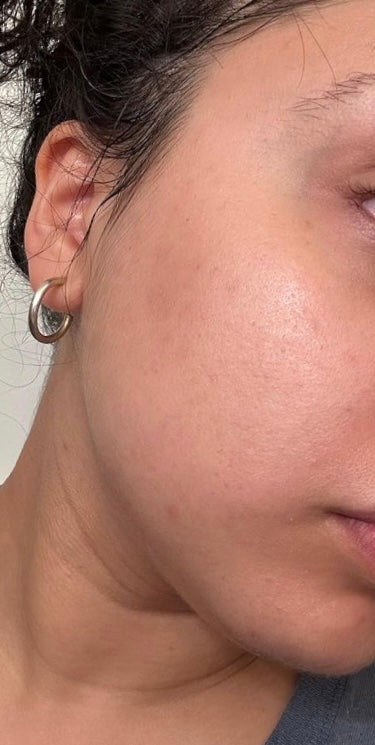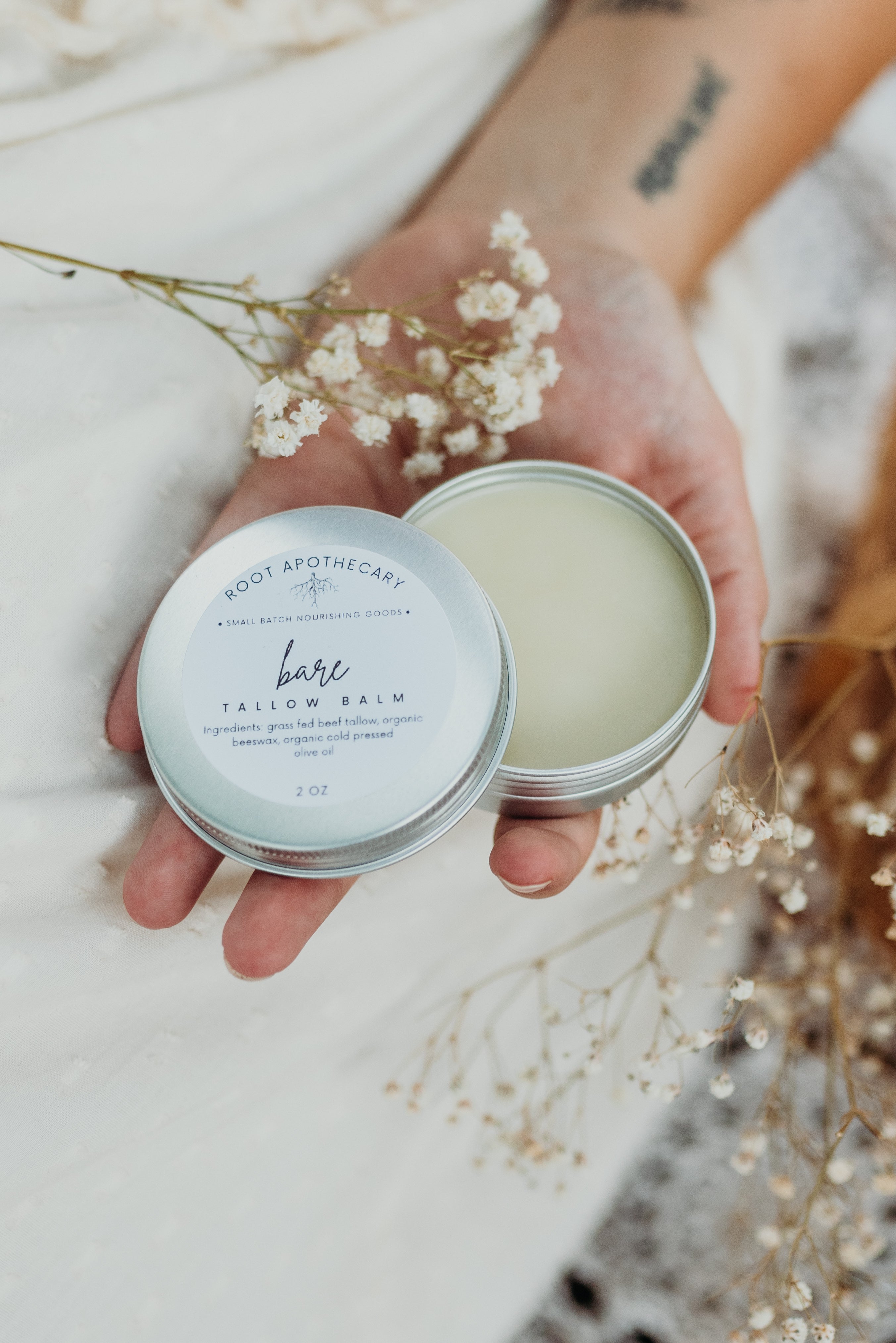 "

I feel like my skin looks alive again! The Bare Balm gives me such a nice complexion and color! It's wild! And the fact I grew out my natural silver hair two years ago- it's made everything about me look so grey and pale. After I got hooked on Bare Balm, my color is back. 😍

"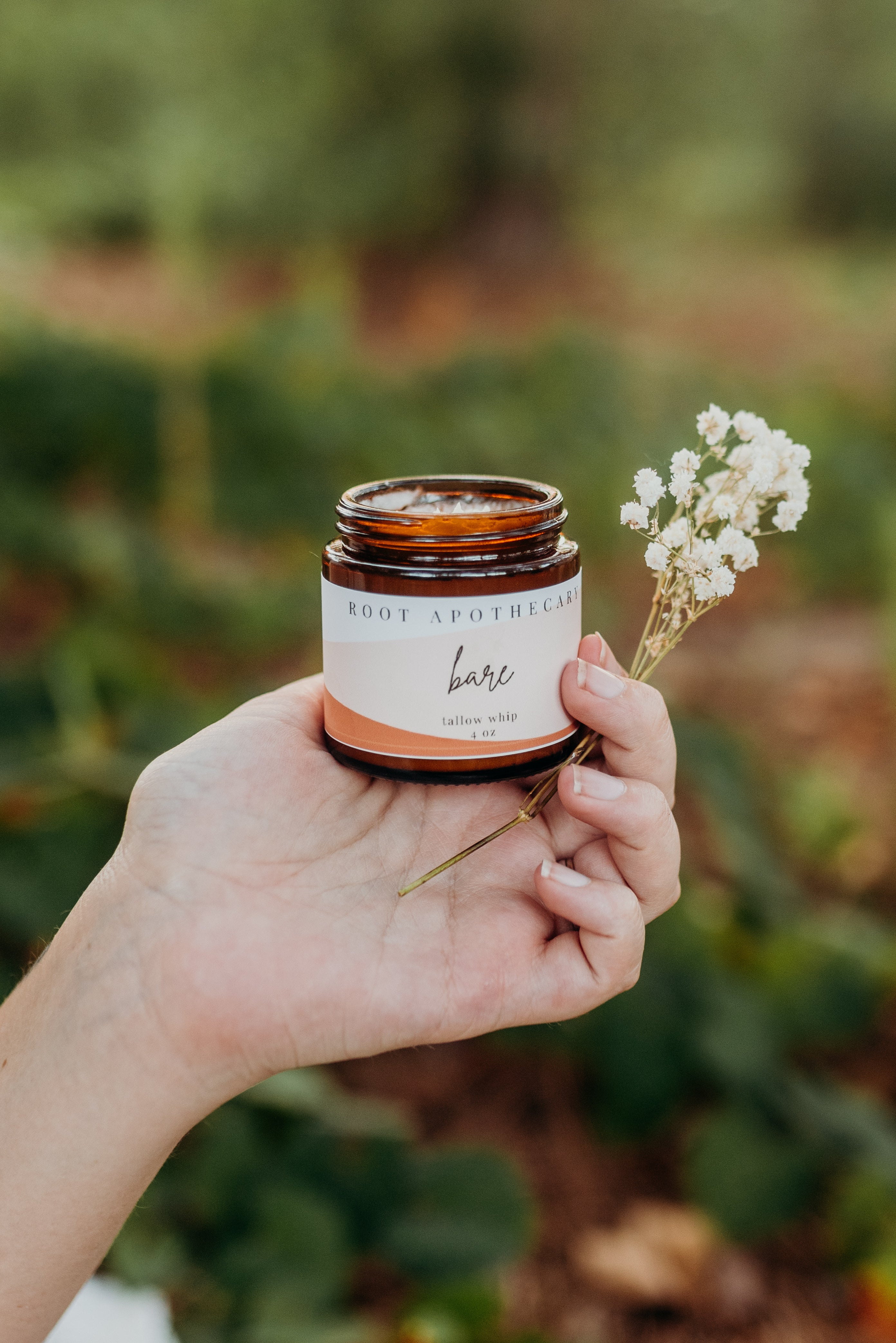 "

It's MAGIC!! I love Root Apothecary's whipped vanilla SO much, it's the most lightweight tallow I've ever used and I love that it's just ready to apply at room temp!

"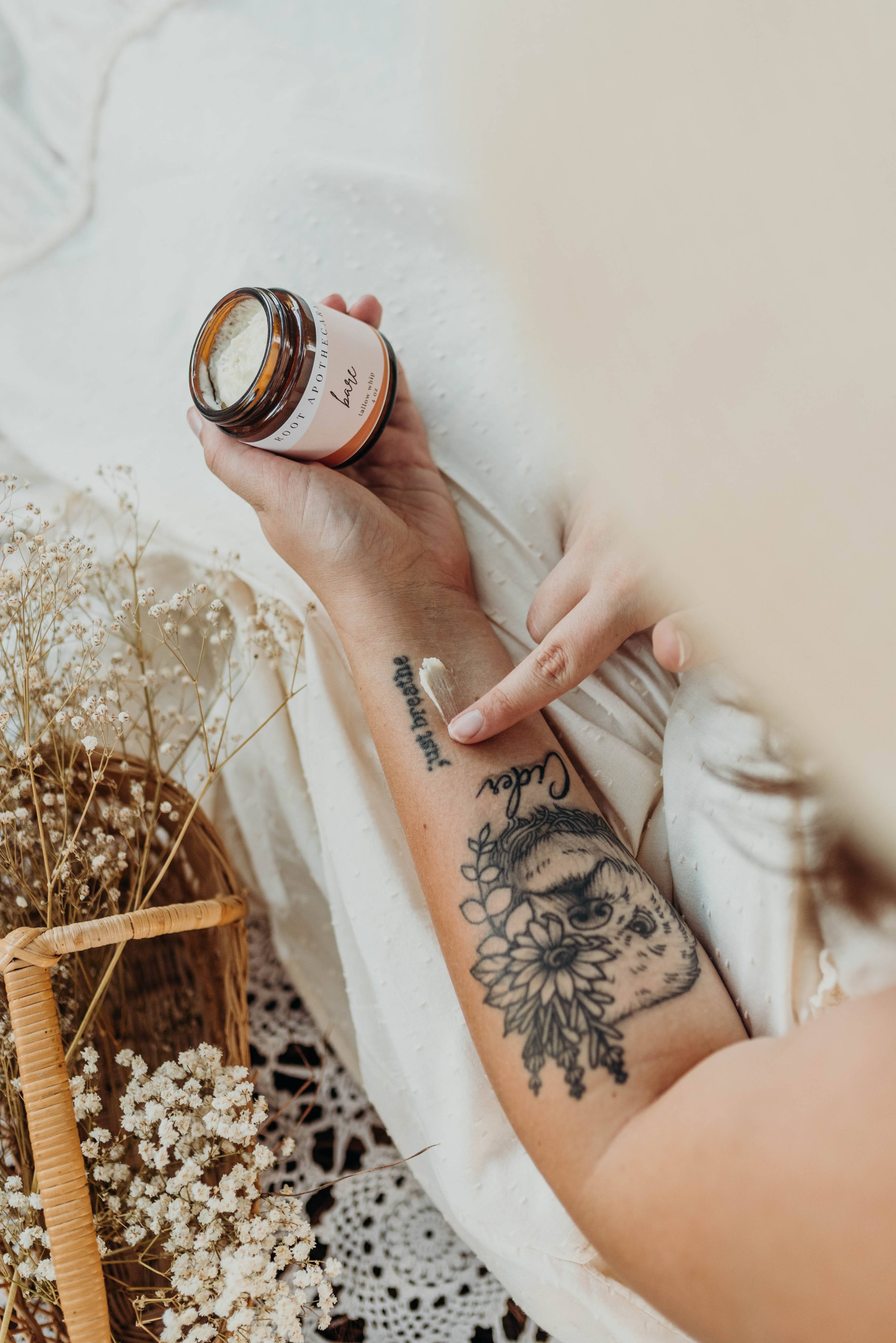 "

The absolute best thing I have ever done for my face. I have spent a lot of money trusting find something that helped my acne and my rosacea and nothing worked until this tallow! The results were literally over night! I use the bare tallow on my face and the vanilla whip on my body and feet and omg my heels have never looked so good!! I'm hooked for life!

"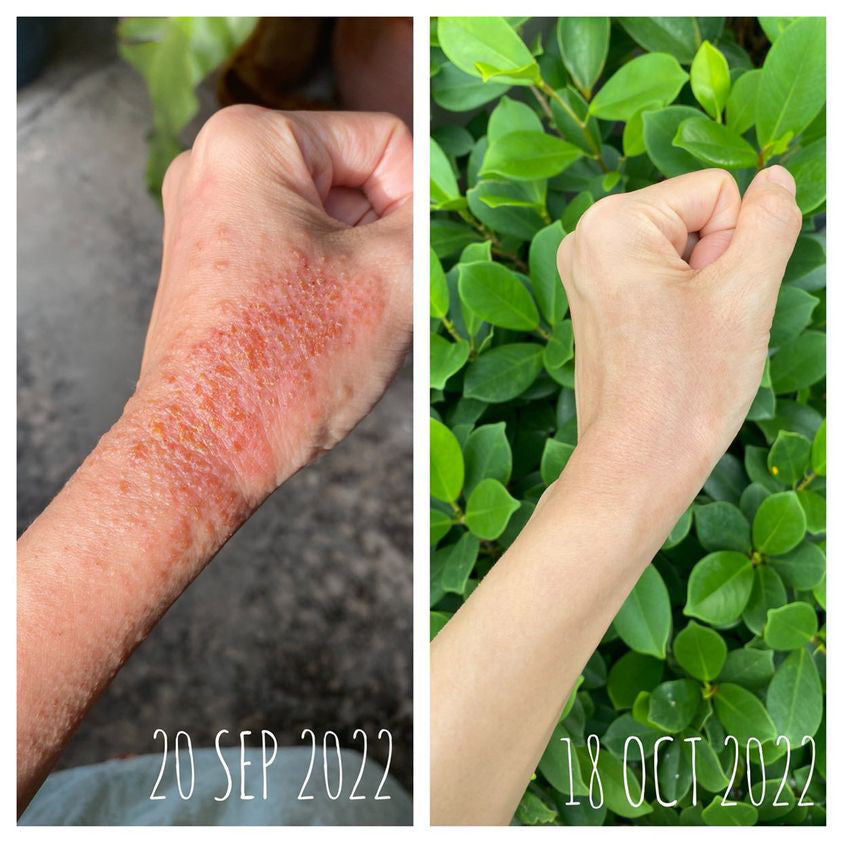 Contact Dermatitis
30 day transformation: Bare tallow balm for allergen contact dermatitis.
"

I exclusively use root's tallow products. It has healed my acne, my dry skin, my dry knees from crawling around on the floor with a baby for a year 😂, diaper rash, bug bites, scarring and I even feel like it made my eyebrows and eyelashes better 👏 I've even used it as a hair mask on my ends, it worked great!! I use it head to toe!!

"
"

I have always had trouble with acne and dry skin — this tallow has saved me! I also bought it just as I got three new tattoos and it helped the healing process so much.

"
"

Root tallow helps my lips, face, dry hands, & my toddler's eczema, scrapes/ant bites, & diaper rash!! Literally don't know how I lived without it! 🤩

"
Tallow FAQs
When is the next restock?
Tallow products restock every other weekend. We are working on expanding our capacity and restocking more often. Until then, make sure to set your alarm for our next restock date, subscribe to our email list for updates, and turn on our story notifications on Instagram.
How are your prices so much lower than others?
We know what you're thinking, our quality must be lesser than our competitors because our prices are so low. That's not the case! Read more here.
Is your tallow grass fed and finished?
Yes! The tallow we use in our products is from United States grass fed and finished cows.
How long does tallow last?
If you use clean and dry fingers, your tallow will last at least 8 months, longer if kept in the refrigerator. But honestly, most people love it so much they run out long before 8 months!
Baby Eczema
We recommend Bare tallow whip or balm for babies and children with eczema. These before and after results were sent in to us by one of our customers. She saw results after only 3 days!
"

Forever a customer. Your tallow is the only thing that has helped my husbands dry and cracked hands. It also cleared up an eczema spot he had on his foot. Nothing had worked until your tallow. It also has helped with my acne drastically. Can't thank you enough!!

"
"

This product does everything. I'm never buying another moisturizer for me or my family.

"
"

I seriously use it for EVERYTHING!! This week, my 6 month preggo belly started getting itchy—I WISH I had known about this yummy vanilla tallow with my first baby! It's so hydrating and smoothing and totally stops the itchiness from my growing belly! Plus I just took the time to shave my legs today (win!) and I smeared it all over after my shower and I seriously feel like a silly soft queen!

"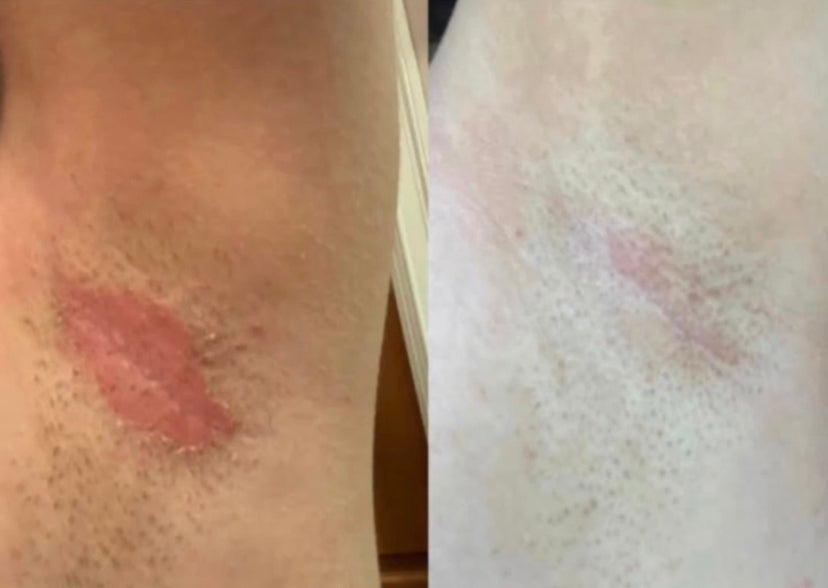 Candida Rash
Candida/yeast infection results before and after 3 days of bare balm application.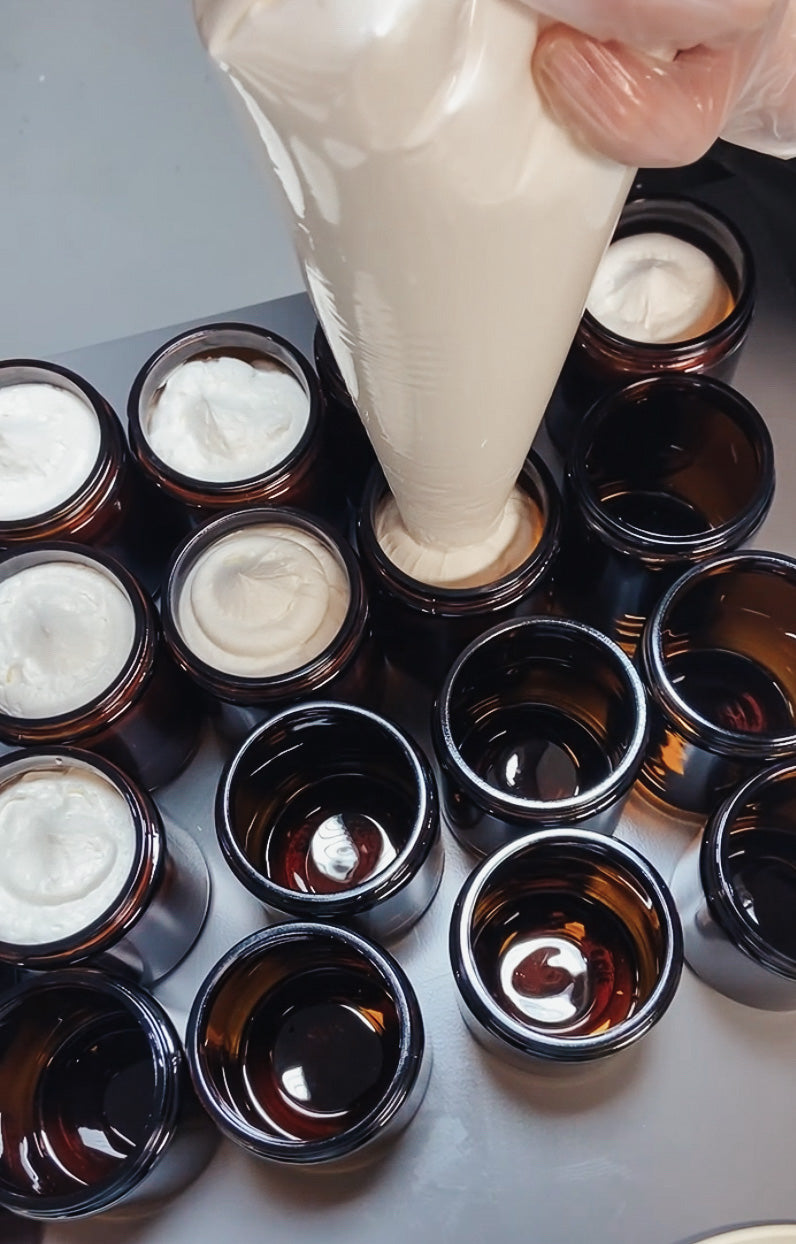 Learn More About Tallow
Tallow is an incredibly nourishing and naturally beneficial product for our skin. It contains a number of essential nutrients, including vitamins and minerals that can reduce inflammation, promote healthy skin,...