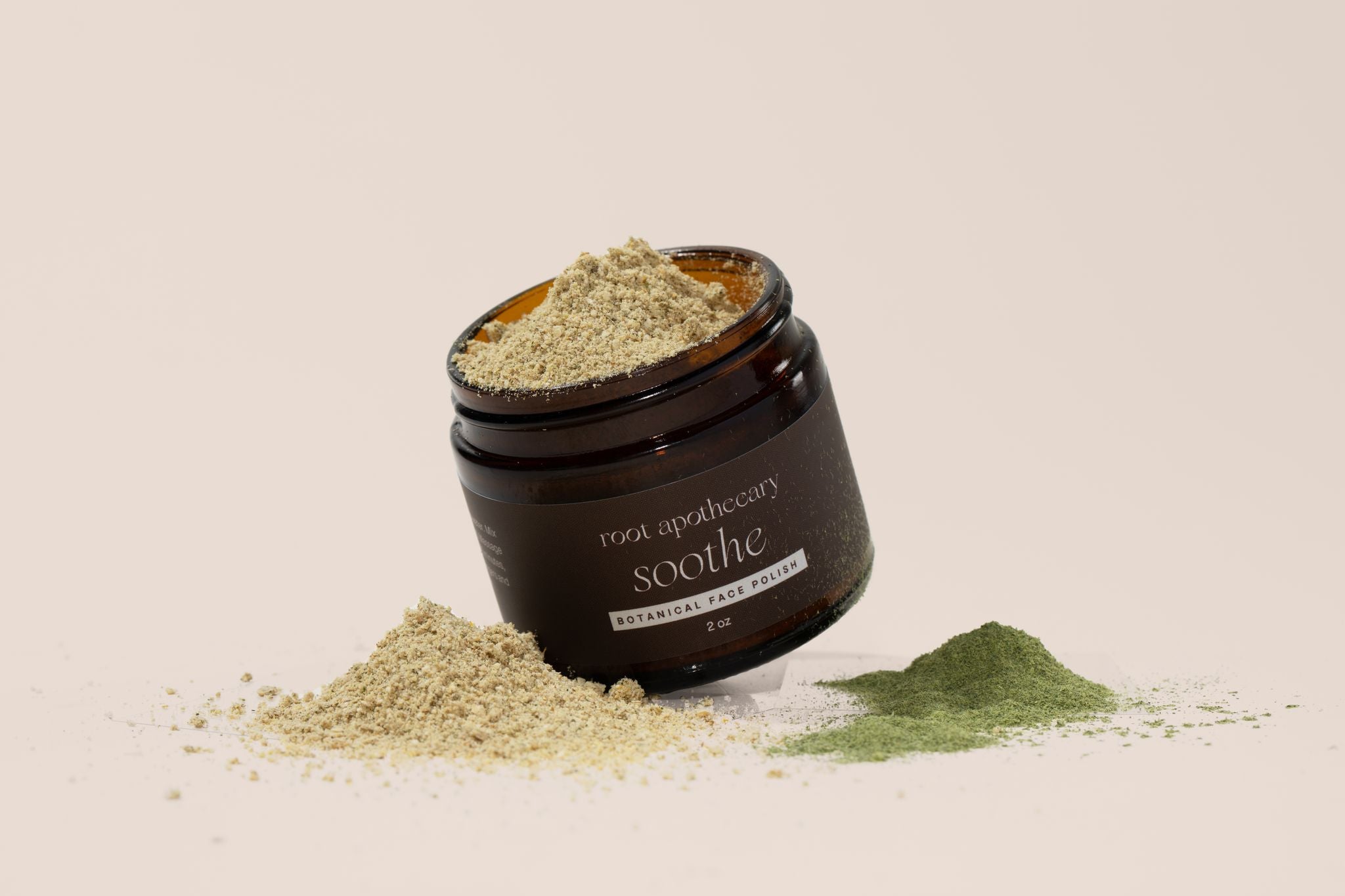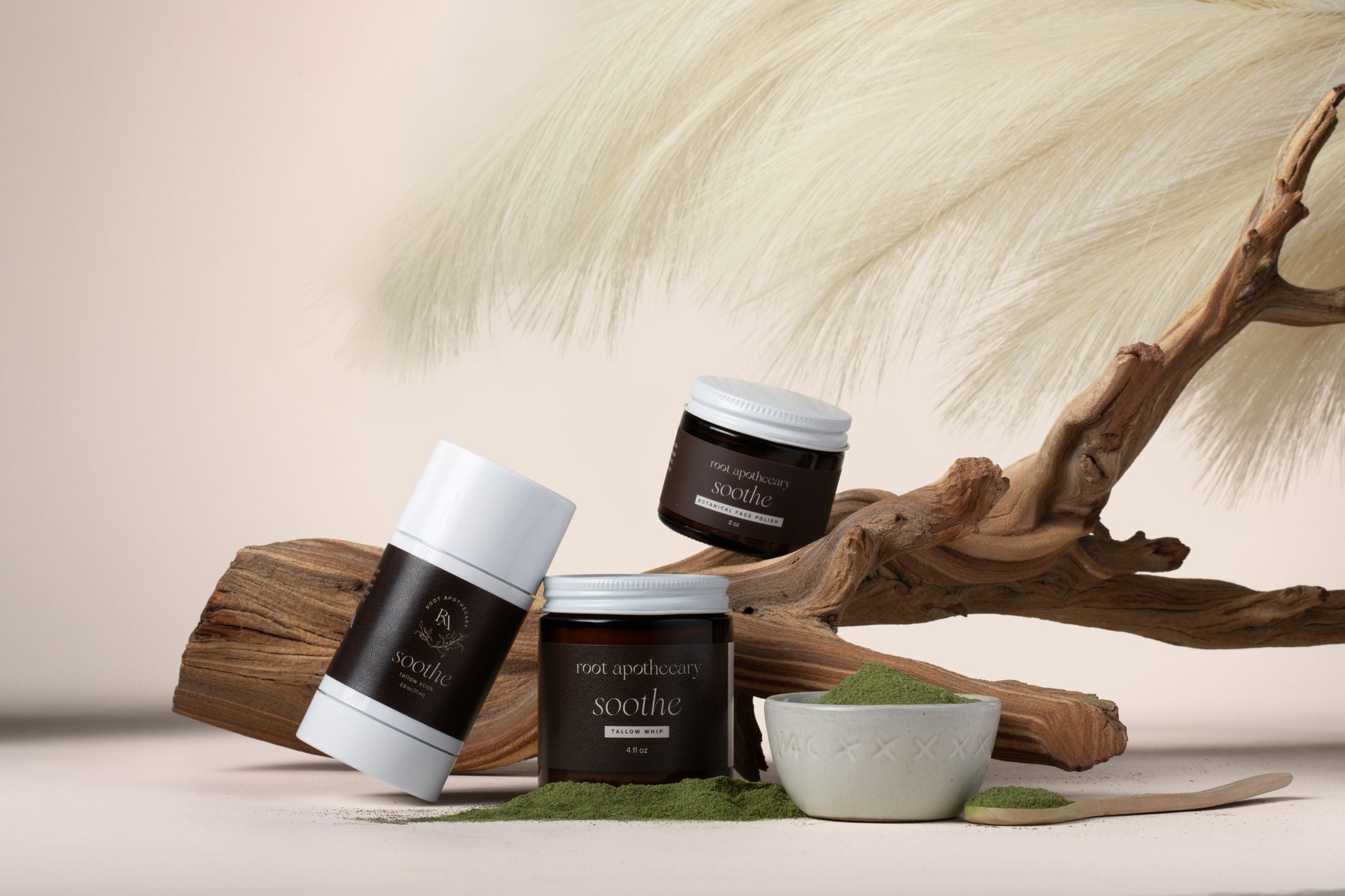 Soothe | Botanical Face Polish
This Botanical Powder can be used as a refreshing face mask, then rinsed off gently and used as a nourishing exfoliant. For best results, follow with Soothe Tallow Stick or Tallow Face Serum.
Ingredients: Oats*, Almonds*, Aloe Vera Powder*, Calendula*, Chammomile*, Crucial Four's Camellia Sinensis (Matcha Green Tea)
*organic ingredient
Method: Combine 1 tsp mask + 2 tsp water. Mix well until a paste has formed. Massage onto face and let set for 5-10 minutes, then gently exfoliate with fingers and rinse off with water.
M A T C H A
Matcha green tea isn't just for drinking, it's amazing for skin too! Matcha is a great source of chlorophyll, antioxidants, methylxanthines, and caffeine. We partnered with Crucial Four to source the best Matcha we could find.

Adding matcha to your skincare routine can help...
• prevent aging
• protect against sun damage
• combat oily skin
• reduce acne by preventing bacteria growth
• reduce inflammation
• boost circulation
• accelerate skin healing
• decrease puffiness
These statements have not been evaluated by the Food and Drug Administration.  This product is not intended to diagnose, treat, cure or prevent any disease. Please consult your healthcare physician if you are pregnant or nursing.
---
Treat yourself, you deserve it!
Free shipping on orders over $150 (continental US only)
Soothe | Botanical Face Polish
Shipping
Shipping Times
We do our best to get orders out as fast as possible. When extreme order volumes occur, it can take up to 14 days to ship out your order. We realize this is not ideal, and we are working on improving our ship time. Not hiring employees to pack orders is one of the ways we keep our prices low!
Read our shipping policy here.
Order tracking
Once your order is placed you will receive a confirmation email. If you haven't received an email, check your junk mail.
As soon as a label has been created, you will receive a second email with tracking information.
Get in touch
Questions we didn't answer? Cute picture of your dog you want to share? Use the "Chat with us" feature below, or, send us an email at hello@root-apothecary.com