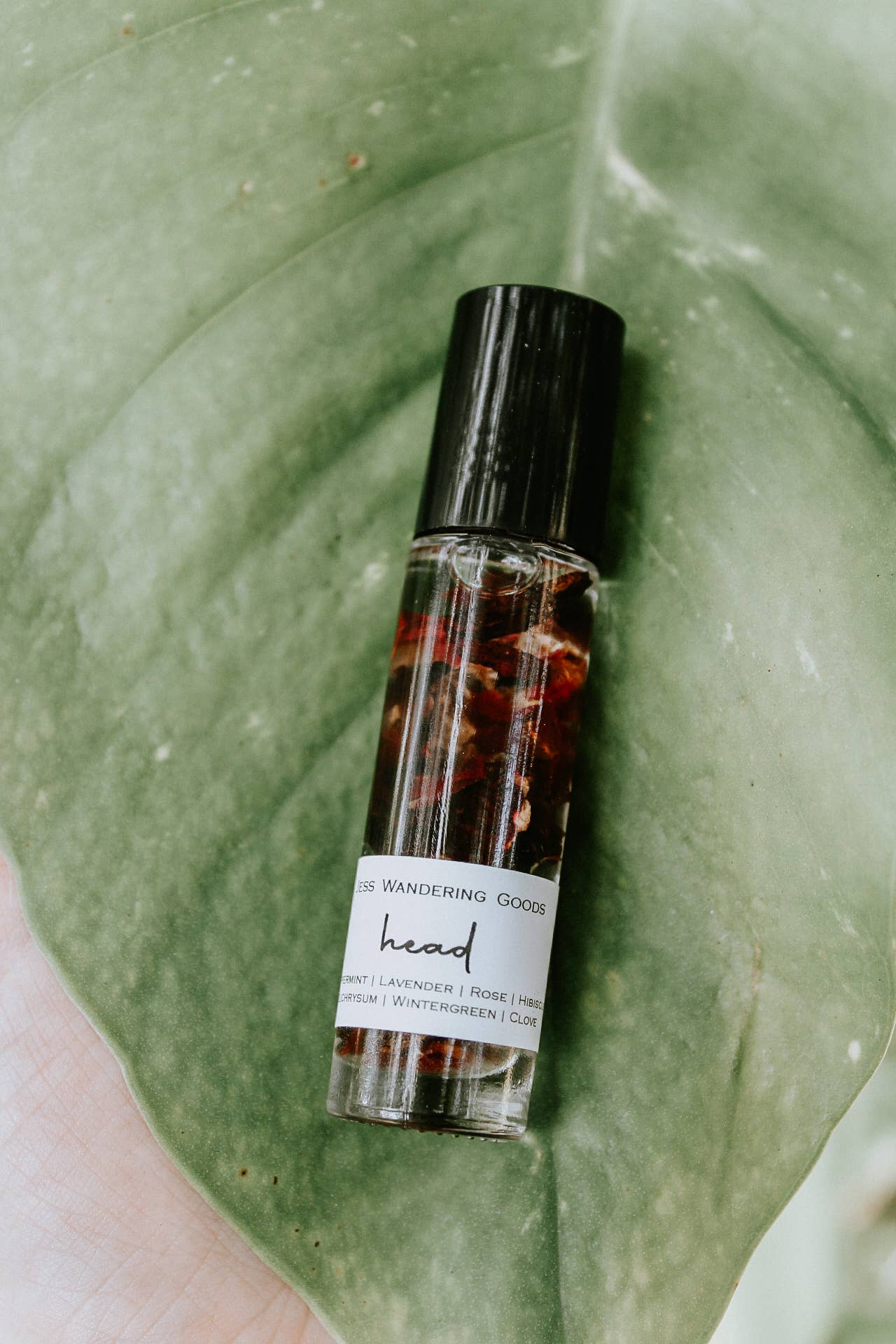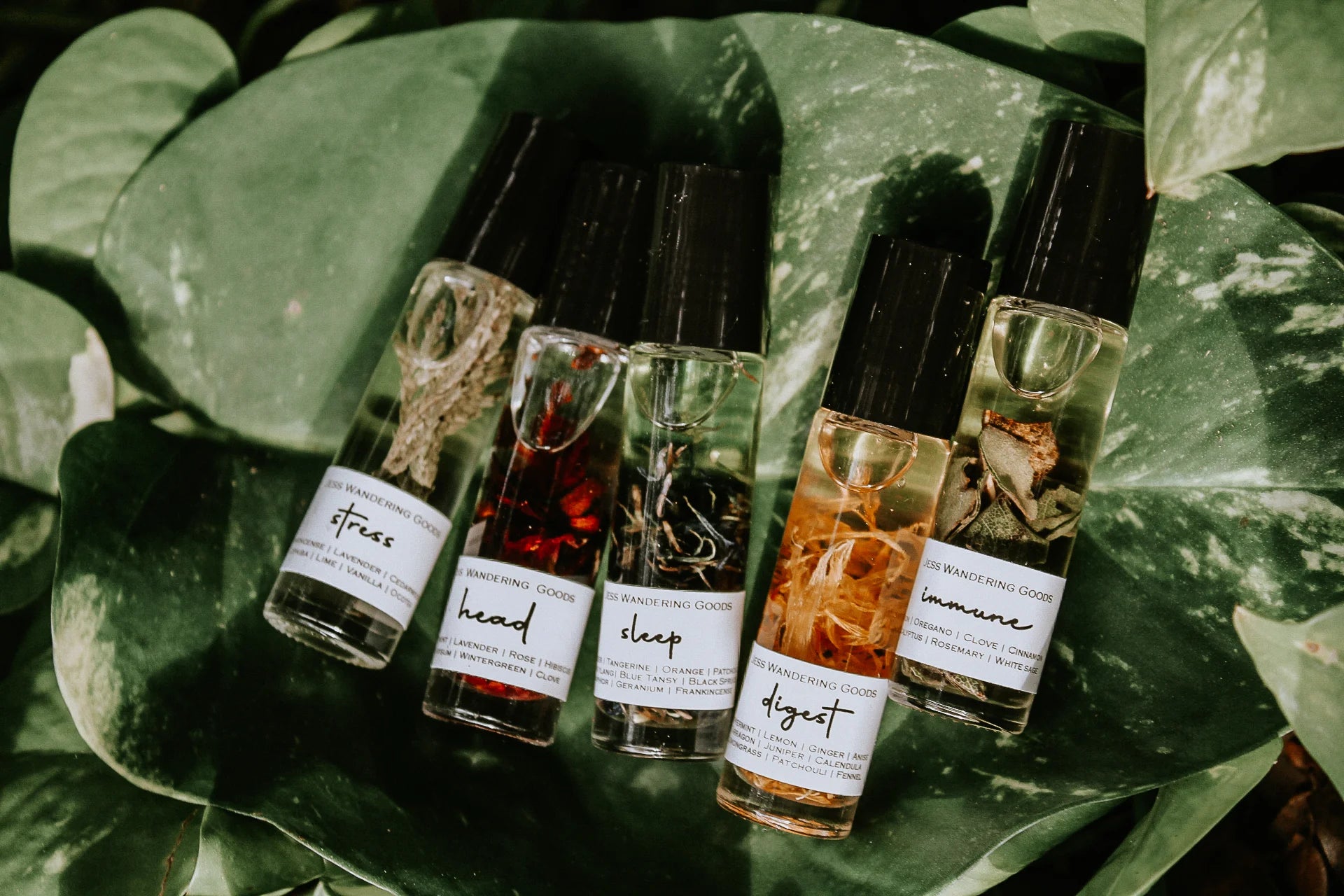 .35oz-10ml | Vegan Friendly | Gluten Free | 100% Natural
Refreshing & soothing blend for your headaches & neck tension.
Uses:  Apply to temples, neck & shoulders when needed for headache symptoms
Potential Benefits: Reduces Pain Relieves headaches Improves circulation and tension Protects nervous system Eases & relaxes muscles
Ingredients
Organic Peppermint Oil | contains menthol- helps relax muscles and eases pain for headaches & migraines. 
Organic Lavender Oil | promotes stress relief and relaxation. Has headache-relieving benefits 
Organic Rose Flower Infusion | calms the nervous system, relieves headache symptoms. 
Organic Hibiscus Flower Infusion | can help regulate blood flow to decrease blood pressure and tension in the vessels.
Organic Clove Oil & Organic Clove infusion | opens blood vessels & improves circulation- reducing pain and discomfort associated with headaches.
Organic Helichrysum Oil | anti-bacterial, anti-inflammatory & antiseptic properties. Protects the nervous system and relieves headaches.
Organic Wintergreen Oil | has an active ingredient- methyl salicylate- that is closely related to aspirin and contains analgesic & anti-inflammatory properties. 
Organic Fractionated Coconut Oil | carrier oil used to help properly dilute herbal oils allowing them to be better absorbed into the skin.
Disclaimer: These statements have not been evaluated by the Food and Drug Administration. This product is not intended to diagnose, treat, cure, or prevent any disease. Please consult your health care provider if you are pregnant, nursing, or trying to get pregnant. Results may vary.
---
Treat yourself, you deserve it!
Free shipping on orders over $150 (continental US only)
Shipping
Shipping Times
We do our best to get orders out as fast as possible. When extreme order volumes occur, it can take up to 14 days to ship out your order. We realize this is not ideal, and we are working on improving our ship time. Not hiring employees to pack orders is one of the ways we keep our prices low!
Read our shipping policy here.
Order tracking
Once your order is placed you will receive a confirmation email. If you haven't received an email, check your junk mail.
As soon as a label has been created, you will receive a second email with tracking information.
Get in touch
Questions we didn't answer? Cute picture of your dog you want to share? Use the "Chat with us" feature below, or, send us an email at hello@root-apothecary.com