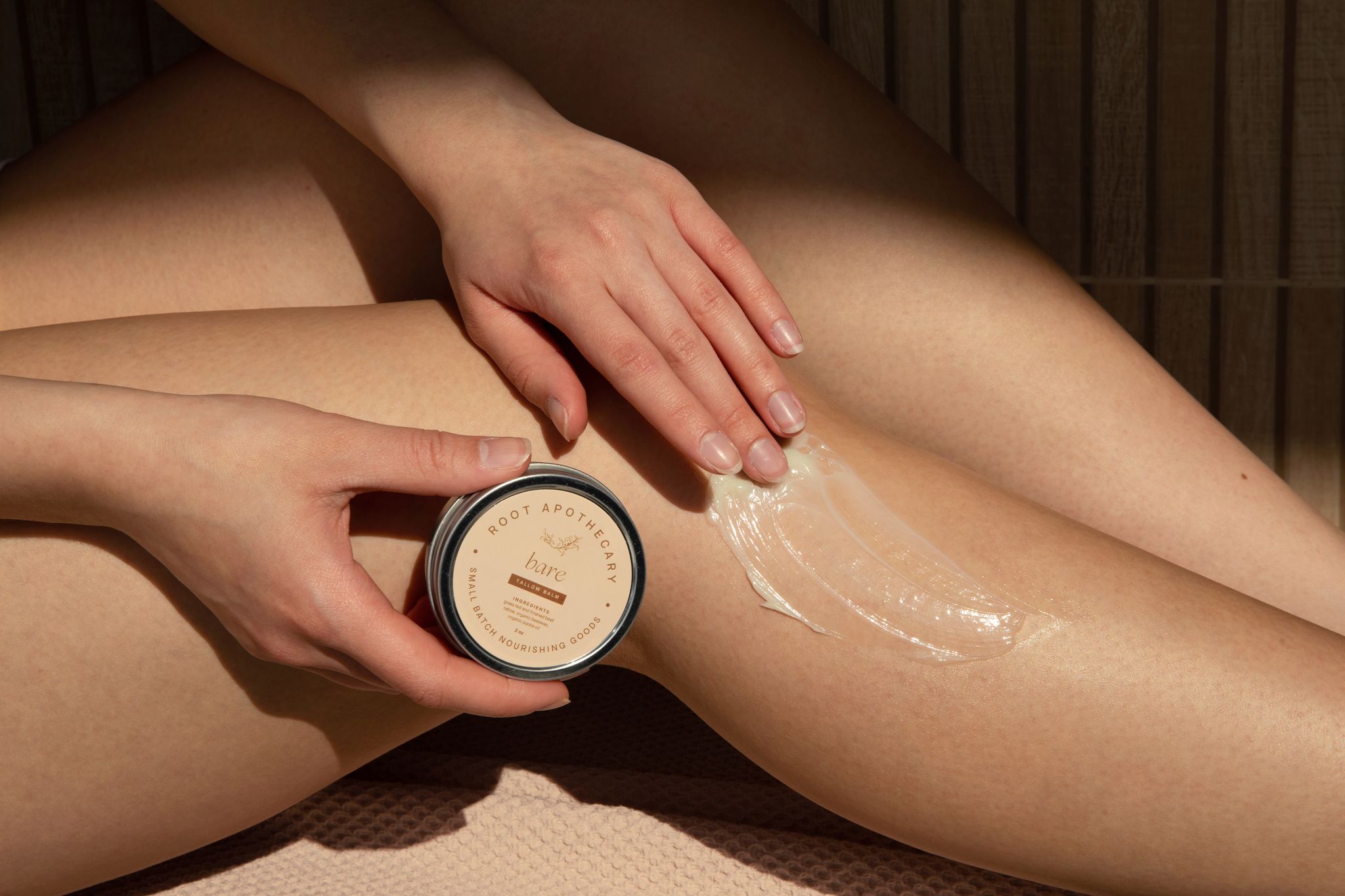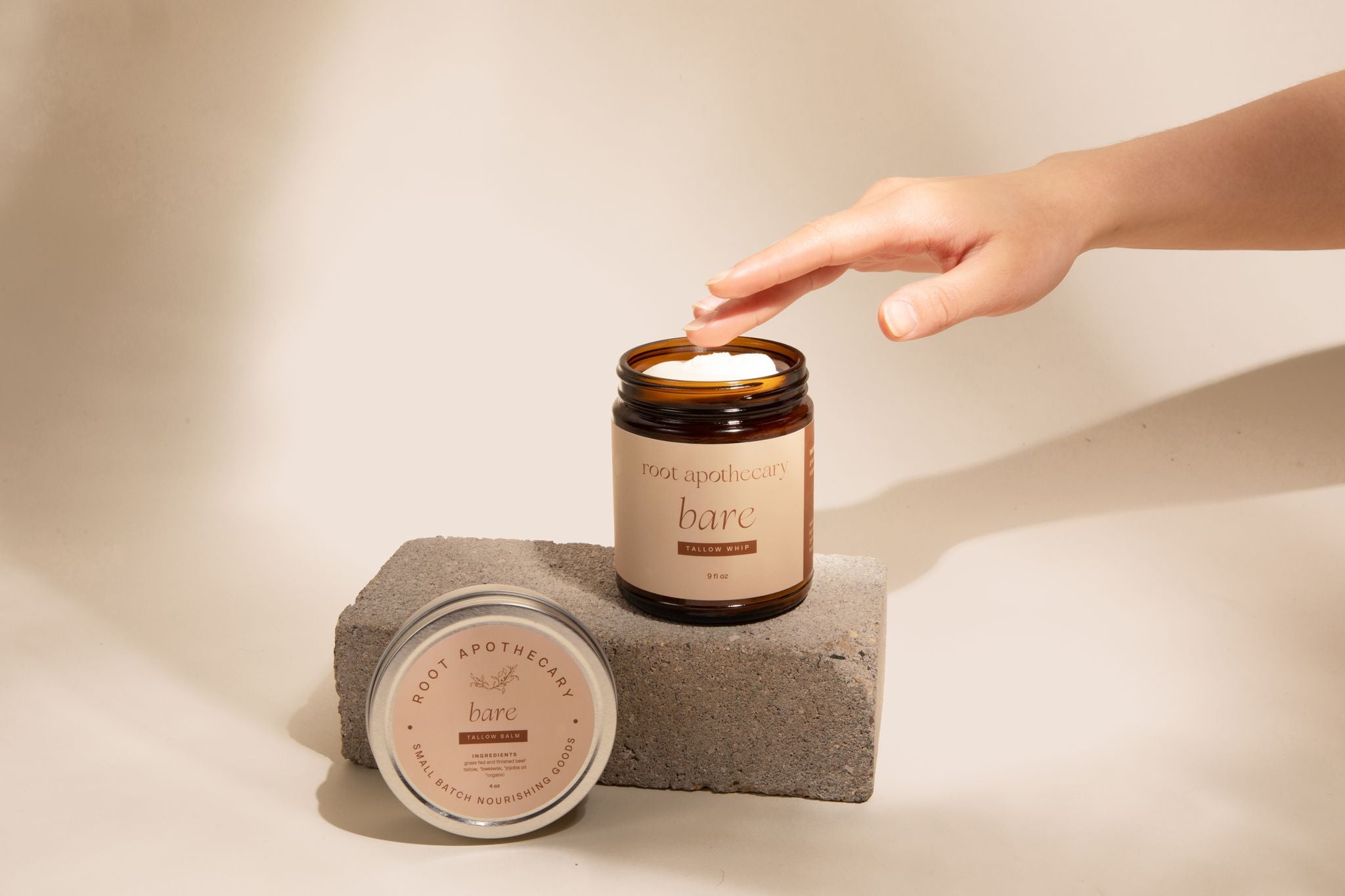 The perfect addition to your all-natural medicine cabinet. Tallow can truly do it all. The bare balm is perfect for moisturizing dried skin, balancing oily skin, removing makeup, and treating things like eczema, rashes, bee stings, scrapes, scars, and more. 
scent profile no added scent. Tallow is an animal product with no additives, so it has a slight variance in smell. It does not bother most people, but if you think it may bother you, try one of our scented options!
*ingredients grass fed beef tallow, organic beeswax, organic jojoba oil
These statements have not been evaluated by the Food and Drug Administration.  This product is not intended to diagnose, treat, cure or prevent any disease. Please consult your healthcare physician if you are pregnant or nursing.
---
Treat yourself, you deserve it!
Free shipping on U.S. orders over $150
TALLOW FAQ
When do you restock?
Tallow products restock every other weekend. We are working on expanding our capacity and restocking more often. Until then, make sure to set your alarm for our next restock date, subscribe to our email list for updates, and turn on our story notifications on Instagram.
How are your prices so much lower than others?
We know what you're thinking, our quality must be lesser than our competitors because our prices are so low. That's not the case! Read more here.
Is your tallow grass fed and finished?
Yes! The tallow we use in our products is from United States grass fed and finished cows.
How long does tallow last?
If you use clean and dry fingers, your tallow will last at least 8 months, longer if kept in the refrigerator. But honestly, most people love it so much they run out long before 8 months!
Shipping
Shipping Times
We do our best to get orders out as fast as possible. When extreme order volumes occur, it can take up to 14 days to ship out your order. We realize this is not ideal, and we are working on improving our ship time. Not hiring employees to pack orders is one of the ways we keep our prices low!
Read our shipping policy here.
Order tracking
Once your order is placed you will receive a confirmation email. If you haven't received an email, check your junk mail.
As soon as a label has been created, you will receive a second email with tracking information.
Get in touch
Questions we didn't answer? Cute picture of your dog you want to share? Use the "Chat with us" feature below, or, send us an email at hello@root-apothecary.com