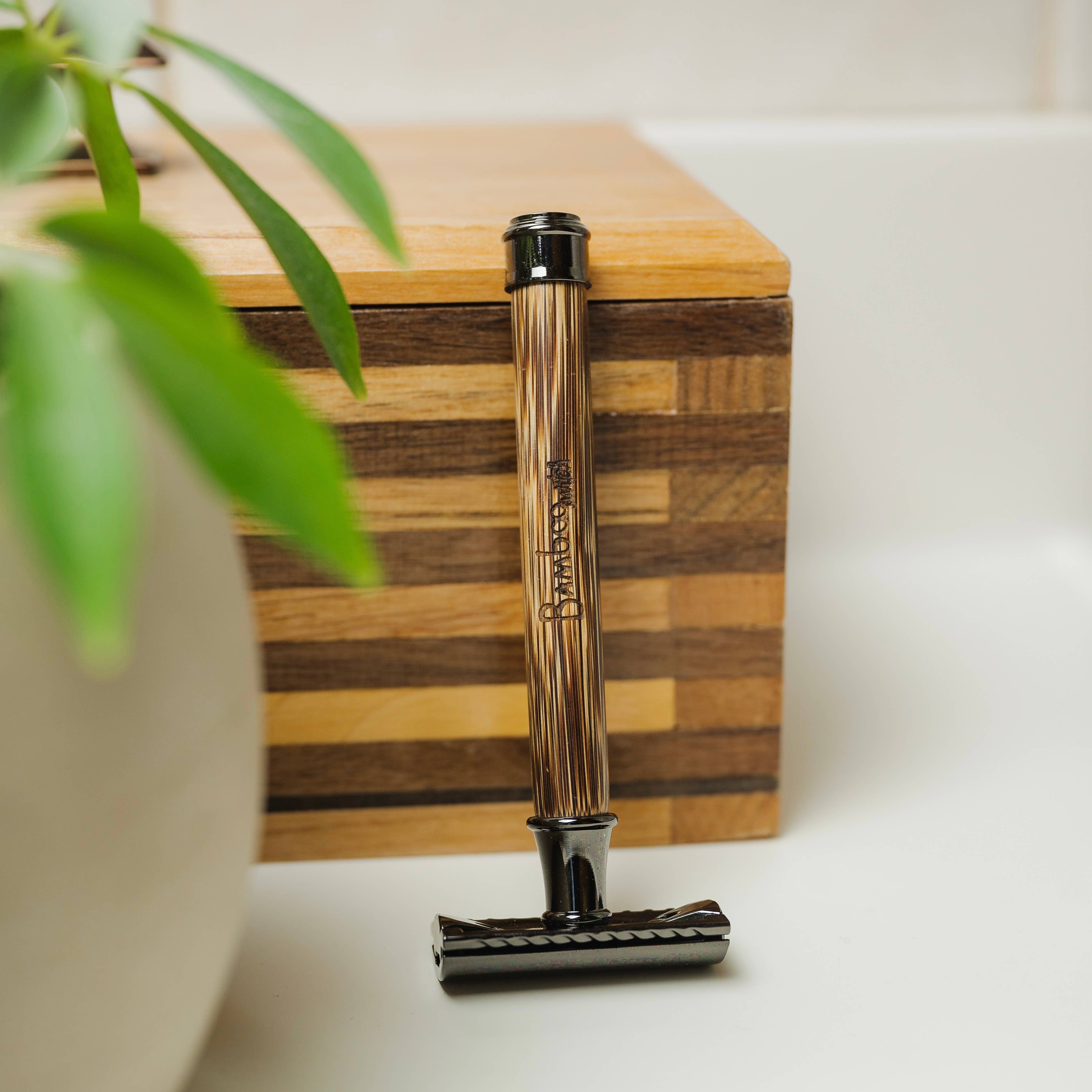 Bamboo Stainless Steel Safety Razor
Single blade for a super effective and close shave! No more razor burns, irritation, or ingrown hairs.
Set Includes: 1x Razor 10x Refill Blades Packaged in Jute Bag 
Care: Let razor air dry between uses. Replace blade every 5-7 shaving sessions or when you notice a "not as close" shave. Take your time shaving and enjoy the self care.
Disposal: Collect the used razor blades in a closable container and check with your local recycling or sharps center for proper disposal. DO NOT put in your recycle, it could harm the people at the facility going through the recycling items.
Environmental Impact: Each plastic razor that has ever been produced is still around on our planet and will be for hundreds of years. Eventually, microplastics will be left forever.
---
Treat yourself, you deserve it!
Free shipping on orders over $150 (continental US only)
Bamboo Stainless Steel Safety Razor
Shipping
Shipping Times
We do our best to get orders out as fast as possible. When extreme order volumes occur, it can take up to 14 days to ship out your order. We realize this is not ideal, and we are working on improving our ship time. Not hiring employees to pack orders is one of the ways we keep our prices low!
Read our shipping policy here.
Order tracking
Once your order is placed you will receive a confirmation email. If you haven't received an email, check your junk mail.
As soon as a label has been created, you will receive a second email with tracking information.
Get in touch
Questions we didn't answer? Cute picture of your dog you want to share? Use the "Chat with us" feature below, or, send us an email at hello@root-apothecary.com