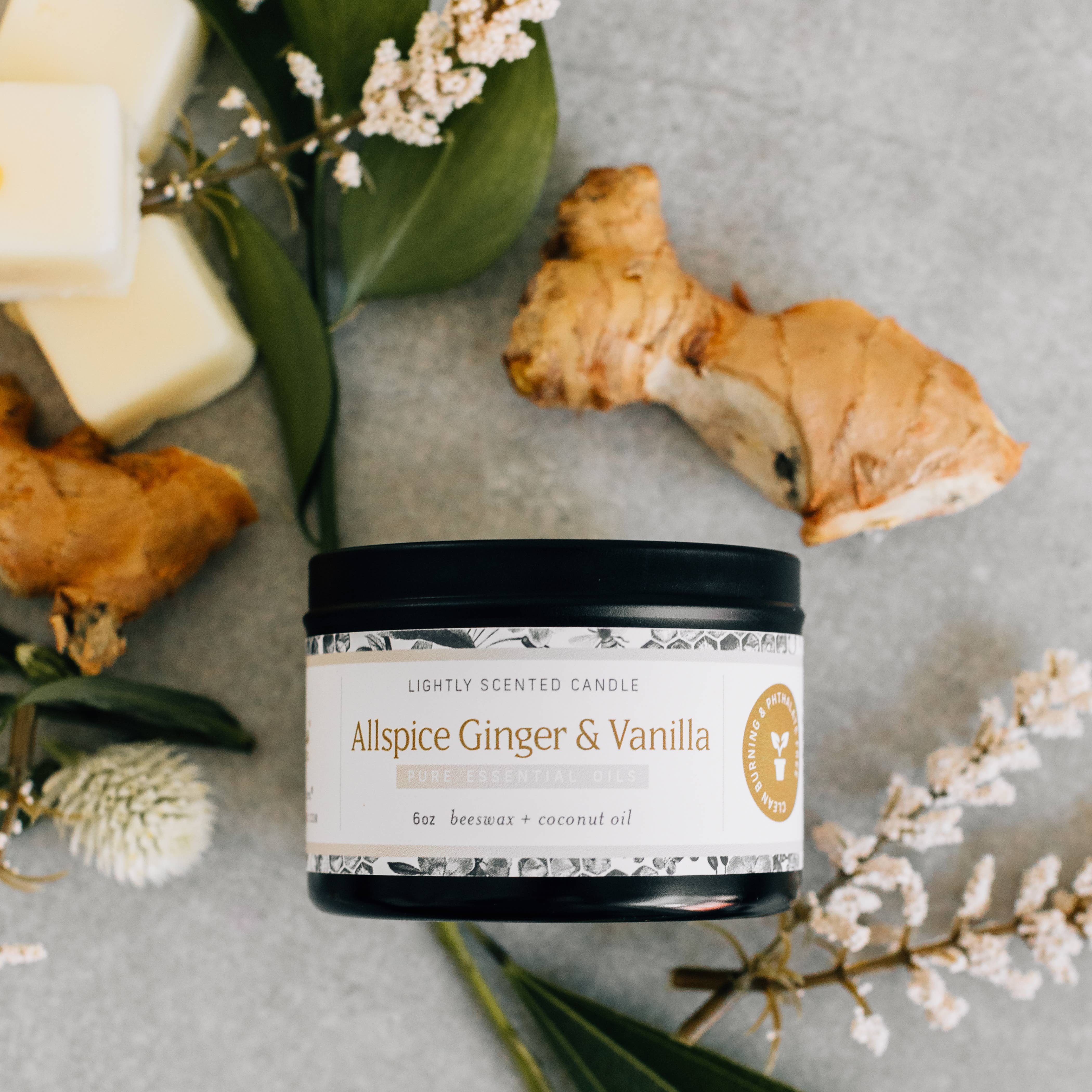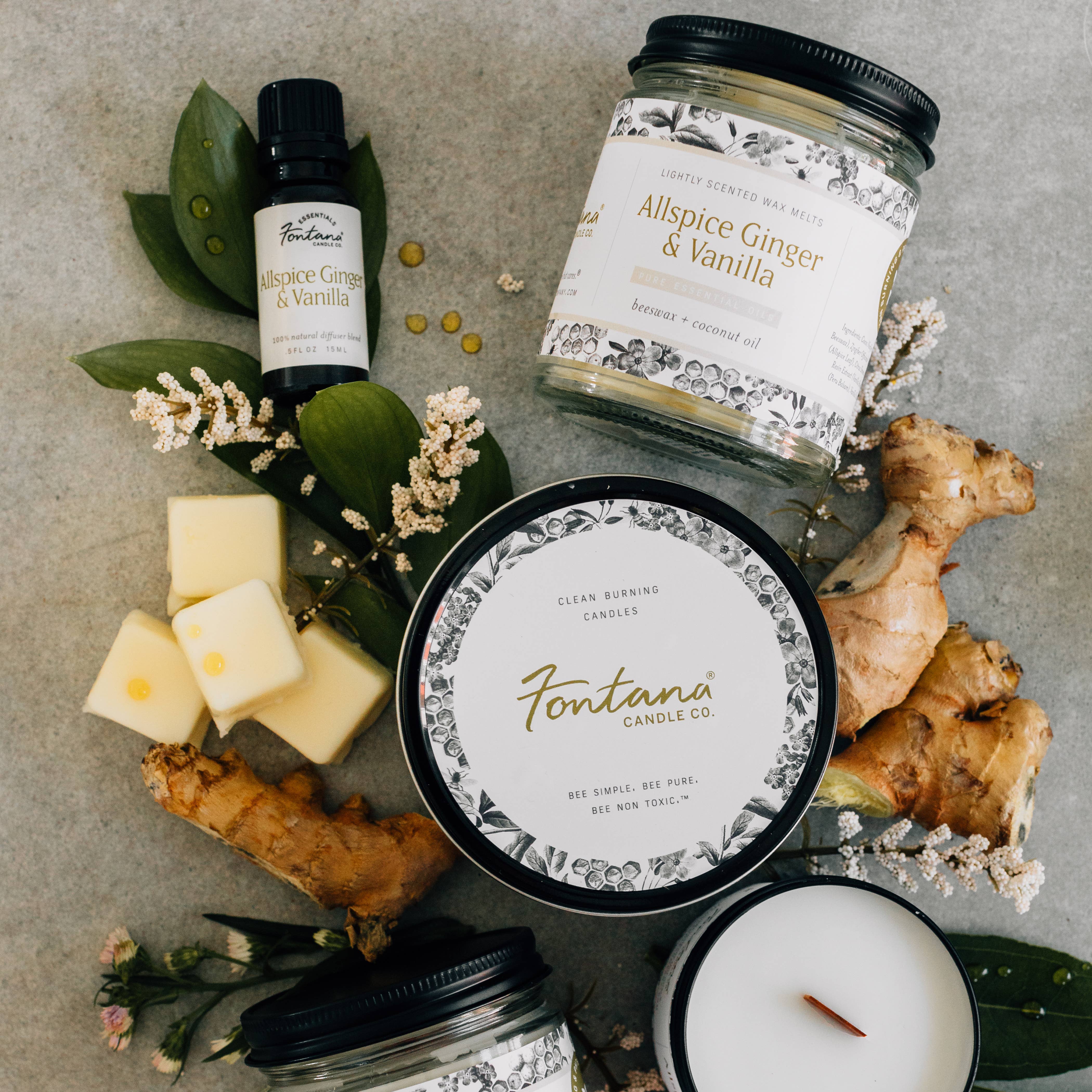 Allspice Ginger & Vanilla Candle
Rich and warm Vanilla Absolute provides the perfect base for our Gingerbread like blend. This welcoming scent is reminiscent of holiday memories in the kitchen with spicy Allspice and aromatic Ginger. If you love Cinnamon Orange Clove and Spiced Latte, we highly recommend giving this scent a try! 
Ingredients: Fresh Ginger oil - ZINGIBER OFFICINALE (steam distilled) Madagascar Allspice Leaf oil - PIMENTA OFFICINALIS (steam distilled) France Sweet Orange oil - CITRUS SINENSIS (cold pressed) Brazil Vanilla Absolute - Styrax benzoin (Benzoin) Resin Extract, Myroxylon Pereirae (Peru Balsam) Oil, Vanilla Planifolia (Vanilla) Fruit Extract
Burn Time: 20 - 25 Hours **Due to supply chain shortages, small and large tins may come in black (as pictured), or in gold. Essential oil candles have a very light scent when burned. Please do not expect it to fill a room with scent.
Statements made on this website have not been evaluated by the Food and Drug Administration.  No product on this website is intended to diagnose, treat, cure or prevent any disease. Please consult your healthcare physician if you are pregnant or nursing. When trying a new skincare product, it is important to remember that each person reacts differently and can experience different results. Always patch test a small area of your skin before applying a new-to-you product all over. If any irritation occurs discontinue use and contact a medical professional if needed.
---
Allspice Ginger & Vanilla Candle